Carlo's Table














Cue Sports
This section is a collection of oddities I have noted about players of the sport of pool.
We tinker with the rules, we gamble, we cheat, we play slow, we shark each other. Basically, we "Move" which is part of the game and has been since this amateur picked up his first cue and said "I get the 7?".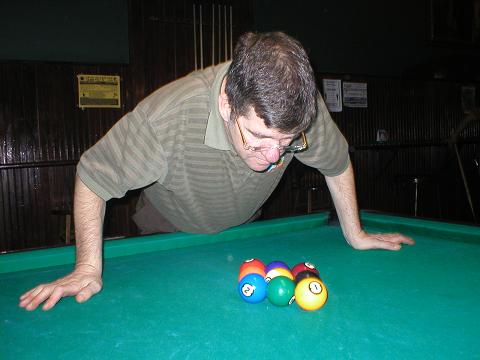 I like "Big Pockets" myself. You should have seen the look on the guy's face!
Carlo
Nobody paid me any money to put these links here, I just thought they deserved it. Tell them Carlo sent you, maybe they'll buy me a beer.